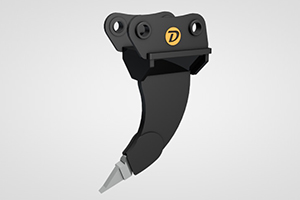 Rippers
Increase Machine Versatility with Doherty Engineered Rippers.
The Doherty Engineered Ripper attachment is ideal for ripping of rock, concrete and demolition applications.

We utilise high strength materials in the construction of our rippers ensuring minimal wear and maximum life. All rippers are fitted with a purpose-designed nose, which holds the replaceable ripper tooth. Our ripper is designed with a curved back providing better productivity.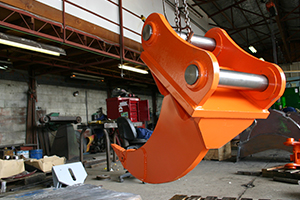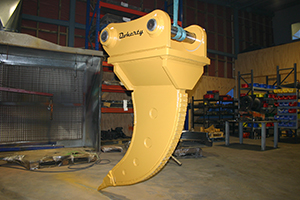 Read more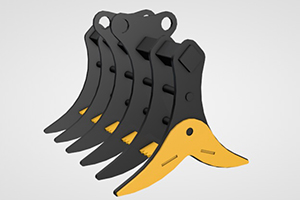 Rakes
Increase Machine Versatility with Doherty Engineered Land Rakes
The Doherty Engineered heavy duty land rakes are ideal for land clearing, stumping, demolition work etc.
Built from high strength wear resistant materials to ensure years of heavy duty land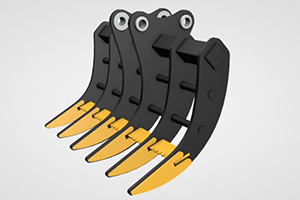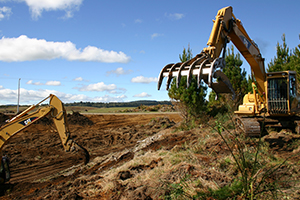 Read more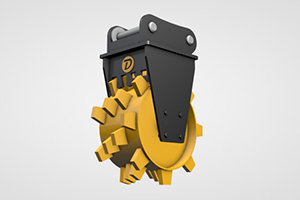 Compaction Wheels
Doherty Engineered Attachments offer a full range of Compactions Wheels and Drums suitable for machines from 6 to 50 tonne. A number of different tooth designs are available to suit all types of soil conditions and we are happy to custom build to your own specification.

High quality triple sealed bearings for maximum service life •Precision rolled drums from Grade 350 steel with internal reinforcement
Maximum compacting footprint with no side plate protrusions which allows compaction close to the trench edge.
Integral scrapers to continually remove any material build up.
Read more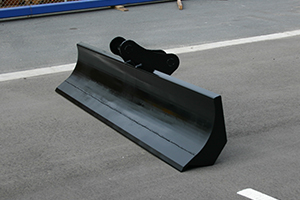 Finishing Blades
Our engineers worked closely with local contractors to develop the range of Doherty Finishing Blades. Available for machines from 10 to 30 tonne these blades rapidly complete back filling and clean up contouring especially when used with the DEA Rotary Tilt Hitch. All models feature a top quality cutting edge and super strong-boxed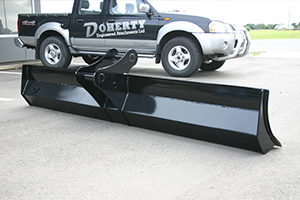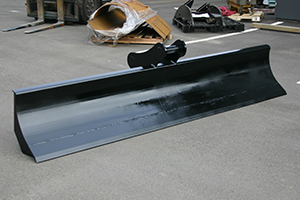 Read more