I have been involved in earthmoving attachments since 1996 and founded Doherty in 2001. I have been involved in all facets of the business and having merged with Kinshofer Group in 2017, my role now is CEO. I remain involved daily with all international business, procurement and product development. When not traveling for work, I love spending time with my partner and traveling for pleasure, otherwise you will find me out on the water in summer and on the mountains in winter.
Before joining Doherty, I was in the steel industry for eight years mostly working in sales, so it's been a fairly smooth transition for me joining the Doherty team and the industry in 2016.  I am passionate about constant improvement in all facets of the business and supporting the team to achieve and grow personally and professionally. "If you want to go fast, go alone.  If you want to go far, go together" – is a quote that has resonated with me for many years. I also enjoy time with "Rosie" my 63 Ford Galaxie, burning gas up and down the coast. In my spare time, I enjoy surfing, fishing and following most sports.
Originally from the UK, I've been in the steel and heavy engineering industry for 20+ years across various markets including oil and gas, power generation, aerospace, and mining. I joined Doherty at the start of 2022 as Australian Operations Manager to help continue their exciting growth. Outside of work you'll find me exploring and experiencing Australia with my wife and two boys, usually involving mountains, beaches, or water.
After many years in Commercial Banking, I joined the Doherty family in March 2013. I play a key role in the financial side of the business, setting budgets and goals, and helping put strategic plans in place. Outside of the office I enjoy sports and social activities. A typical weekend includes time spent with family and friends, either watching sports, out on the boat or enjoying a game golf.
Brisbane Production Manager
Queensland born and bred, I've worked as a diesel fitter, along with 12 years in the construction industry and a 6.5 year stint overseeing production in the Oil & Gas industry before joining the Doherty team as Brisbane production manager. My core role and focus is ensuring our Australian production facility runs smoothly.
Born in Brisbane and raised in Ipswich, I've been in a fortunate position to build strong business relationships during my seven years within the earthmoving industry here in Queensland. When I'm not at work, you'll find me playing Aussie rules football, Fire Twirling or saving up for my next big snowboarding adventure.
VIC / SA / TAS Territory Manager
Based in Melbourne, I joined Doherty with 20+ years' Earthmoving experience in various roles. I pride myself on delivering the highest level of service to all customers. Outside of work, I live life through the eyes of my young family. I'm a great cook, self-proclaimed, and regularly spoil my extended family and friends with my culinary skills. Subject to the time of day you're reading this I likely would have consumed several espressos!
NSW / ACT Territory Manager
I grew up in the western suburbs of Sydney and still live there now. I started in sales around 10 years ago, in the automotive industry, and made my way over to sales in the construction industry, where I have been for the last 5 years - until starting with Doherty in October 2022. In my spare time I enjoy spending time with friends and family, going for long drives, and working on my car whenever I have the time.
NZ Sales | Auckland - North
I've been in attachments sales for the past 20 years and loved every minute. I'm a trade certified engineer and live in Helensville with my fantastic wife. We have three children and two beautiful granddaughters. Living here on a small block of land, we're close to the west coast beach of Muriwai, so spare time is easily taken up. Core values I stick to – "Do the best you can", and "Be honest to yourself".
Growing up in rural NZ with four brothers, I developed a love for the outdoors. I started my career as a primary school teacher but soon discovered my passion for dealing with people. I have now been in sales for the past seven years and loving every second of it. Outside of work, I enjoy anything adrenaline focused with my partner, kids, family and friends. You may even find me on stage at the local theatre!
NZ Sales | Manawatu - South
A born and bred Cantabrian now based in Fielding, I grew up with a love for anything with an engine I could pull apart – it's why I became a heavy diesel mechanic. A passion for talking to customers then led me to sell diggers and heavy machinery for 11 years prior to joining Doherty. Working with the Doherty team has given me extra opportunities to work within an industry I really enjoy. Outside of work, you'll find me playing soccer with my son or working on my old Holden.
Born and bred in Auckland, I moved to the Bay of Plenty in 2014. I'm a trade qualified engineer/welder and have been in the engineering industry for 18 years in various roles including sales of welding and engineering equipment before joining the Doherty family in 2018. Out of work, I try to get out on the water as much as possible whether fishing or socialising with friends and family.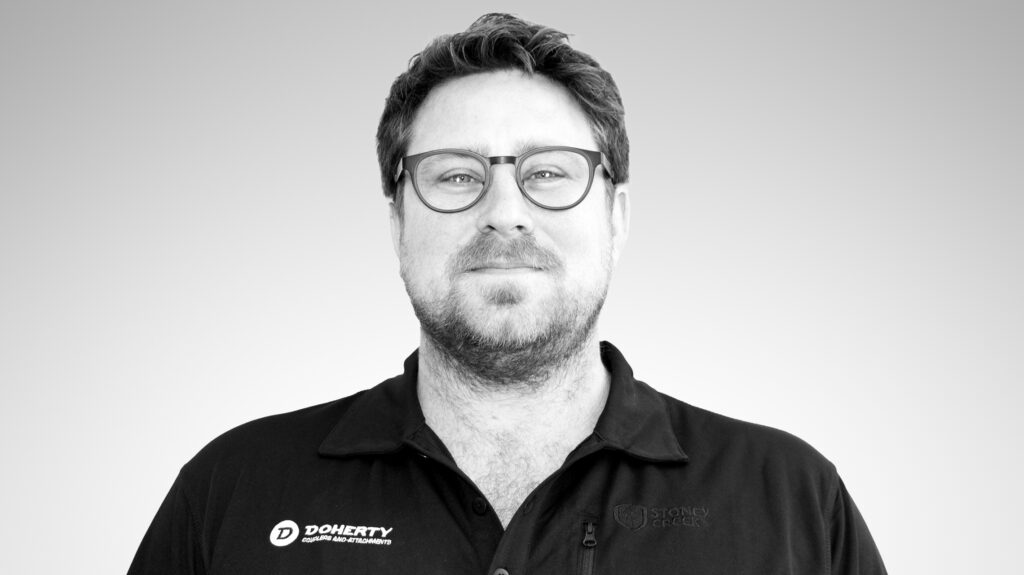 After Sales Product Support Engineer
Growing up locally in Tauranga, with a family-owned-and-operated earthmoving company, I naturally ended up in the industry. At age 18 I was working on drill rigs in Australia where I was in my element, then nine years later I moved home to start my own earthmoving company. After a change in circumstances, I have found myself working with one of the best products and teams around - at Doherty. Outside of work, I enjoy fishing/diving, and spending time with my two sons, Marley and William.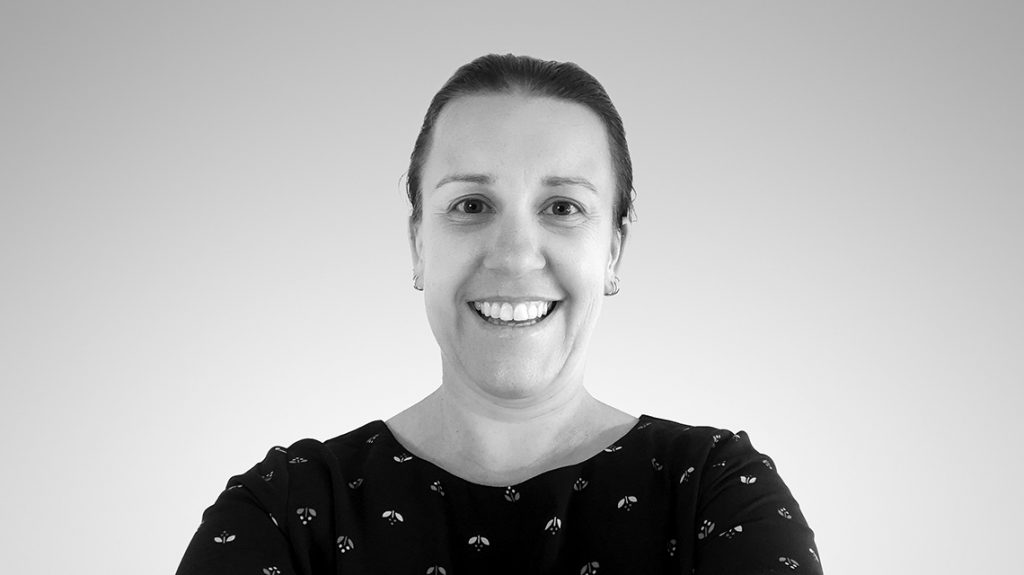 As Office Administrator for Doherty Couplers and Attachments, I have over 15 years' office administration experience. I maintain the day to day financial, accounting, and administrative tasks. I'm an out-going person that enjoys laughter and a positive outlook on life. When I'm not at work, I love spending time exploring the outdoors with my hubby and the kids!